枯葉の中に何か寝ていました。見えますか?
Something is hiding among the dead leaves on the forest floor. Can you see it?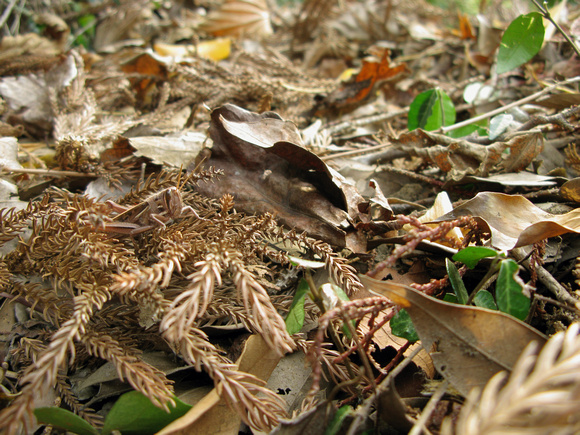 .
.
.
Here is a hint.
ヒントです。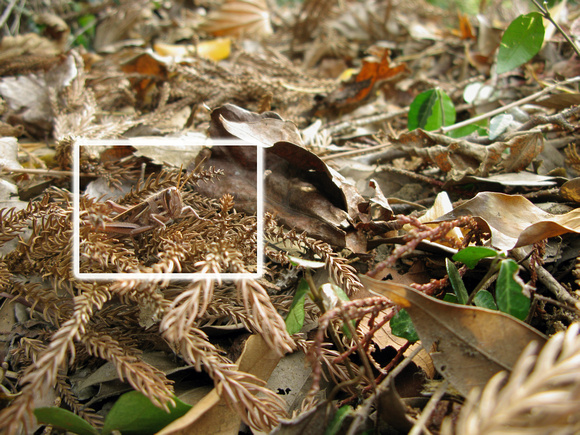 Yes. It's a grasshopper.
Called Tsuchiinago ツチイナゴ in Japanese, these grasshoppers are the only Japanese species that overwinter as adults. Most grasshoppers die in Autumn after laying eggs of course. But this species survive the winter as adults, hiding among the dead leaves of the forest floor, emerging in early spring, getting a head start on all the other species. On warm sunny winter days, they can often be seen munching on young grass shoots. You have to look hard though!
そう!枯葉の中で寝ていたのは、バッタ。
ツチイナゴというとても変わっているバッタです。
ツチイナゴはライフサイクルが丁度半年分逆転していて、成虫で越冬するバッタです。
みなさんも枯葉の中をそっと探している見ると、見つけられるかも!
Thank you for reading my blog and viewing my photos.
Your support motivates me to keep taking photos.
My blog is registered to a ranking website, clicking this vote button regularly gives me votes and helps me get noticed. Please give it a click each time you come here. Arigatou!

気ブログランキングに参加しています。
1日1回上記↑の『ブログランキング』ボタンを押していただけると、ランキングにポイントが入ります。
皆様の応援がブログ更新の励みになっています。
いつも応援ありがとうございます。
Thanks and Enjoy!
Follow me on Facebook:
http://www.facebook.com/DamonBayPhotography
フェイスブックで「いいね!」をすると、新しくアップする写真や記事を見れます!