私の写真集が発売されました!    

Book Cover Final
←クリックしてね




今日は冷たい北風が吹きましたね。
千葉の南房総を探検していたら、この小さい噴出し穴を見つけました。

Last night we had our first taste of winter, the biting dry winds from the north.
The temperature dropped a few degrees too.
A few weeks ago I stumbled across some small blow holes while exploring the southern coast of Chiba's Boso peninsula that i thought were rather interesting.
I'm sure glad I wasn't standing out there on the rocks today in the freezing wind.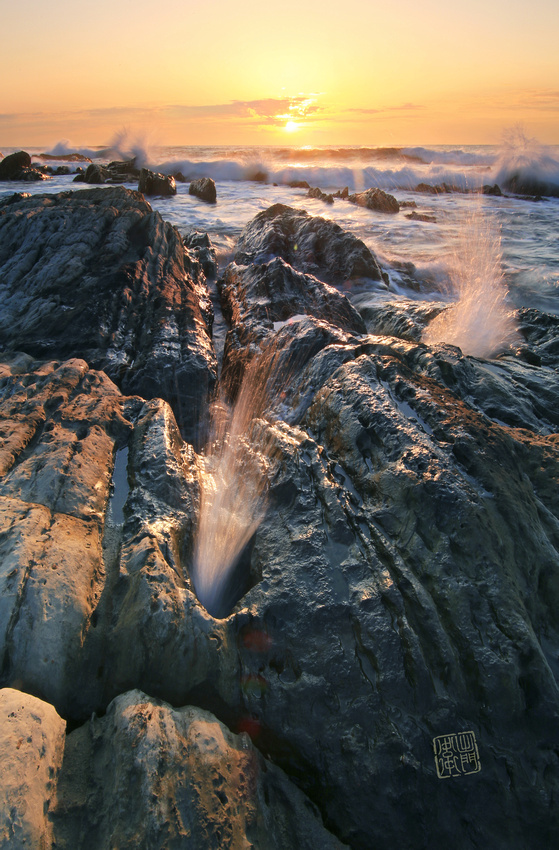 Thank you for reading my blog and viewing my photos.
Your support motivates me to keep sharing my photos.
My blog is registered to a ranking website, clicking this vote button regularly gives me votes and helps me get noticed. Please give it a click each time you come here. Arigatou!
人気ブログランキングに参加しています。
1日1回上記↑の『ブログランキング』ボタンを押していただけると、ランキングにポイントが入ります。
みなさまの応援がブログ更新の励みになっています。
いつも応援ありがとうございます。

Thanks and Enjoy!

Follow me on Facebook:
http://www.facebook.com/DamonBayPhotography
フェイスブックで「いいね!」をすると、新しくアップする写真や記事を見れます!