現在、発売元のサンマーク出版さんHP内の『サキ読み』にて
この本を一章分、まるごとダウンロードして見ることができます。
まだ約1ヶ月先になりますが、もうお近くの本屋さんなどで
ご予約をしていただくことができます。
もしよろしければ、私の本をお手にとっていただけたら、とてもうれしいです。
I have a book coming out soon. Click the photo below to read about it.

去年の今頃、里山はどんな感じだったかな?
一昨年の、3年前の、今日はどんな感じだったかな?と思ったら
以前に撮った歴代の今日の写真を見ればすぐわかって便利です。
今日、数年前の今ごろ撮ったこの写真を見つけました。
小さな山が田んぼに映ってて小さな地球みたい。

I always try and look back at the photos I was taking on this day in previous years. Today I found a photo that I took this week a a few years back of a round hill that reflected in rice paddies looks like a small world hanging in the sky, if you have a fun imagination.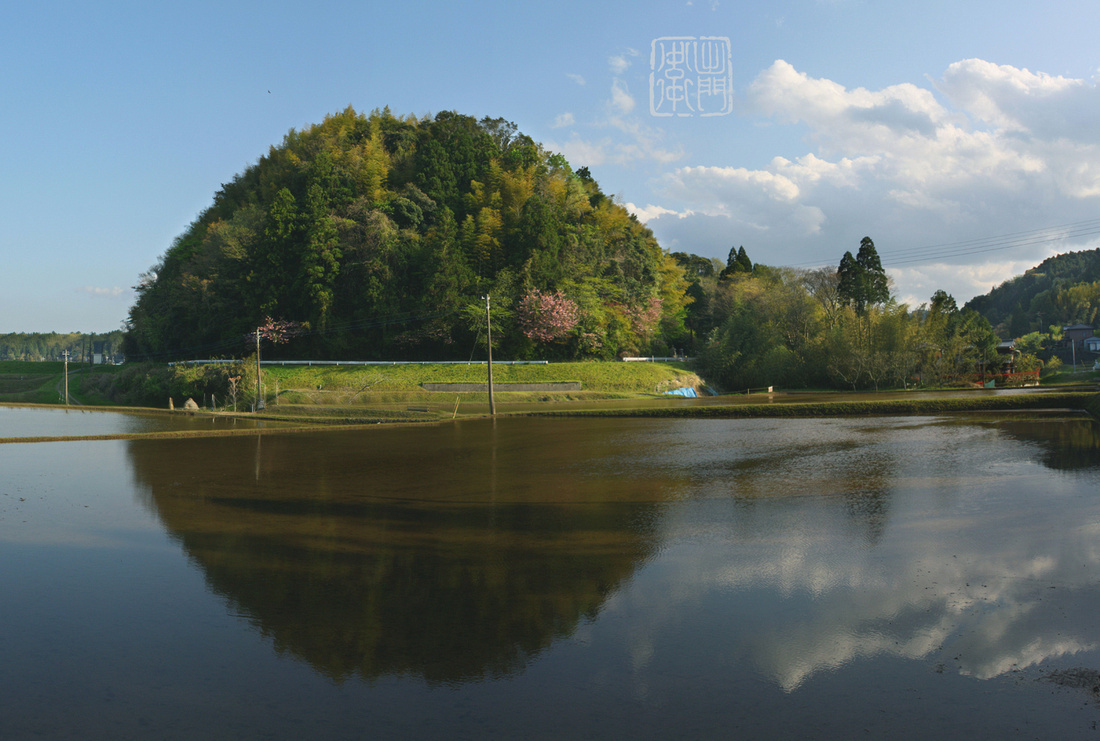 Thank you for reading my blog and viewing my photos.
Your support motivates me to keep taking photos.
My blog is registered to a ranking website, clicking this vote button regularly gives me votes and helps me get noticed. Please give it a click each time you come here. Arigatou!
1日1回上記↑の『ブログランキング』ボタンを押していただけると、ランキングにポイントが入ります。
みなさまの応援がブログ更新の励みになっています。
いつも応援ありがとうございます。
Thanks and Enjoy!
Follow me on Facebook:
http://www.facebook.com/DamonBayPhotography
フェイスブックで「いいね!」をすると、新しくアップする写真や記事を見れます!