6月8日に写真集『日本人の知らない美しい日本の見つけ方』が発売されることになりました。

現在、発売元のサンマーク出版さんHP内の『サキ読み』にて
この本を一章分、まるごとダウンロードして見ることができます。
まだ約1ヶ月先になりますが、もうお近くの本屋さんなどで
ご予約をしていただくことができます。
もしよろしければ、私の本をお手にとっていただけたら、とてもうれしいです。
I have a book coming out soon. Click the photo below to read about it.

サンセットでフジの花を撮ってみました。

Wisteria and sunset, a perfect way to farewell another day.

よく見ると、花の上に虫もいました。
クロウリハムシです。見えますか?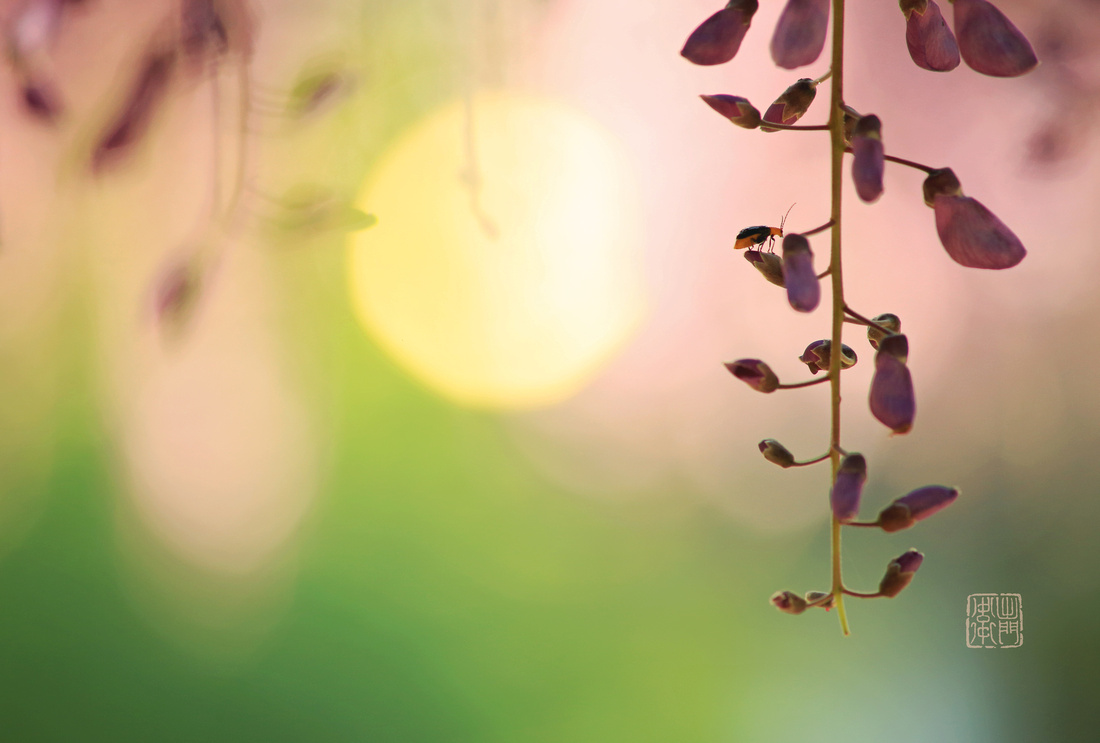 Thank you for reading my blog and viewing my photos.

Your support motivates me to keep taking photos.
My blog is registered to a ranking website, clicking this vote button regularly gives me votes and helps me get noticed. Please give it a click each time you come here. Arigatou!
1日1回上記↑の『ブログランキング』ボタンを押していただけると、ランキングにポイントが入ります。
みなさまの応援がブログ更新の励みになっています。
いつも応援ありがとうございます。
Thanks and Enjoy!
Follow me on Facebook:
http://www.facebook.com/DamonBayPhotography
フェイスブックで「いいね!」をすると、新しくアップする写真や記事を見れます!