3連休いかがでしたか?  天気が良かったですね。
今の時期は朝の散歩がとても気持ちがいいです。
だいたい太陽の周りは霧がかかっていて光が柔らかいです。
そして、秋の草に光が当たると、黄金色に輝き、それを見ると元気が出ます!
(写真は去年の今ごろ撮った物です)
It was a long weekend here in Japan. It's hard to go back to work, but an early morning walk among the rice paddies made me feel more positive!
At this time of year the sun takes along time to rise, coming up on a gradual angle through a thin veil of mist that hovers above the fields. The autumn grasses are covered in dew, and when the morning sun hits them they glow golden and warm, and the sound of crickets is musical. It is a different world to a few weeks ago. I didn't take my camera this morning, but here is what it looked like last year.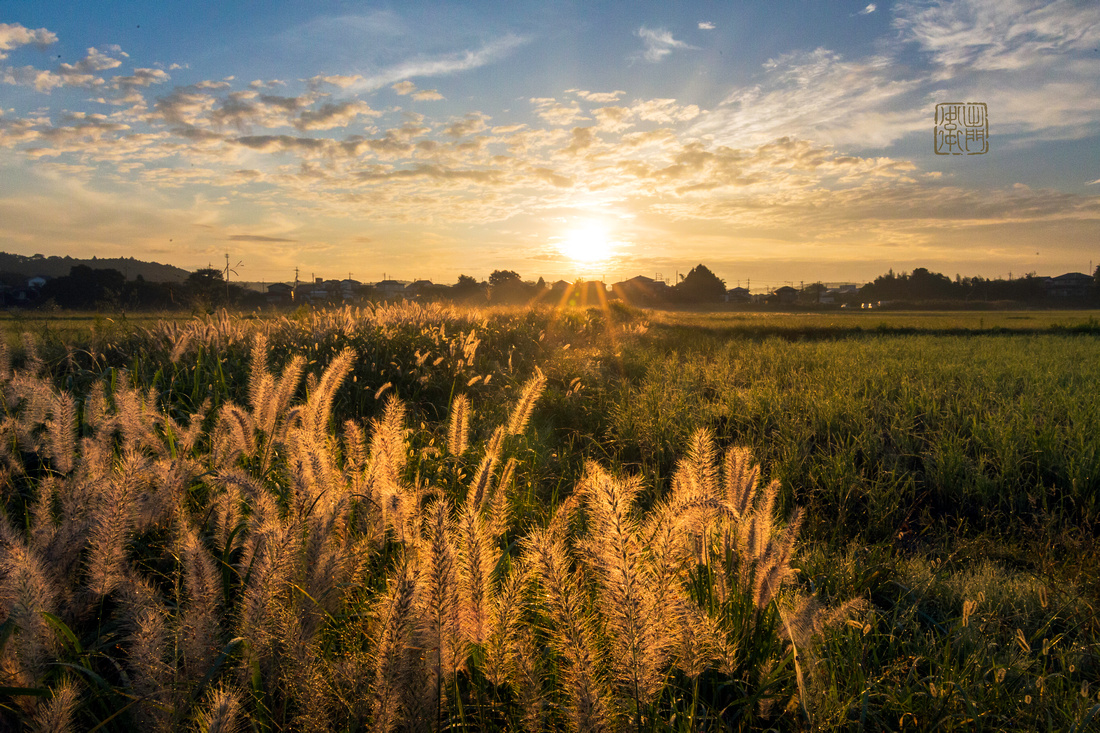 Thank you for reading my blog and viewing my photos.
Your support motivates me to keep sharing my photos.
My blog is registered to a ranking website, clicking this vote button regularly gives me votes and helps me get noticed. Please give it a click each time you come here. Arigatou!
人気ブログランキングに参加しています。
1日1回上記↑の『ブログランキング』ボタンを押していただけると、ランキングにポイントが入ります。
みなさまの応援がブログ更新の励みになっています。
いつも応援ありがとうございます。

Thanks and Enjoy!

Follow me on Facebook:
http://www.facebook.com/DamonBayPhotography
フェイスブックで「いいね!」をすると、新しくアップする写真や記事を見れます!