東京にお住まいのみなさまへ、
今週末、私のフォト軸の作品が新橋で展示されます。
鳥取の東部の「やず町」のPRイベントですが、ライブ音楽もフードショップもあり、とても楽しそうなイベントです。そこで私のフォト軸4枚が展示されますので、もしお時間がございましたら、お越しください。
私は去年の夏からやず町を何度も訪れたことがありますが、大好きな街です。実は今年の冬にもまたやずに行きます!
For Tokyo People,
Four of my "photoscrolls" will be on public display this weekend in Shinbashi as part of a event promoting the eastern Tottori city of Yazu. I hear there will also be food, live music and other photos of Yazu. I have spent quite a bit of time photographing Yazu now, so am very grateful that they asked to borrow some of my scrolls for the event! I myself am visiting Yazu this month to see what it looks like in winter.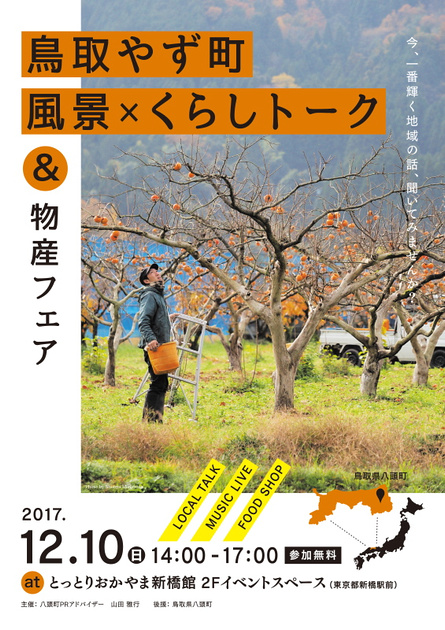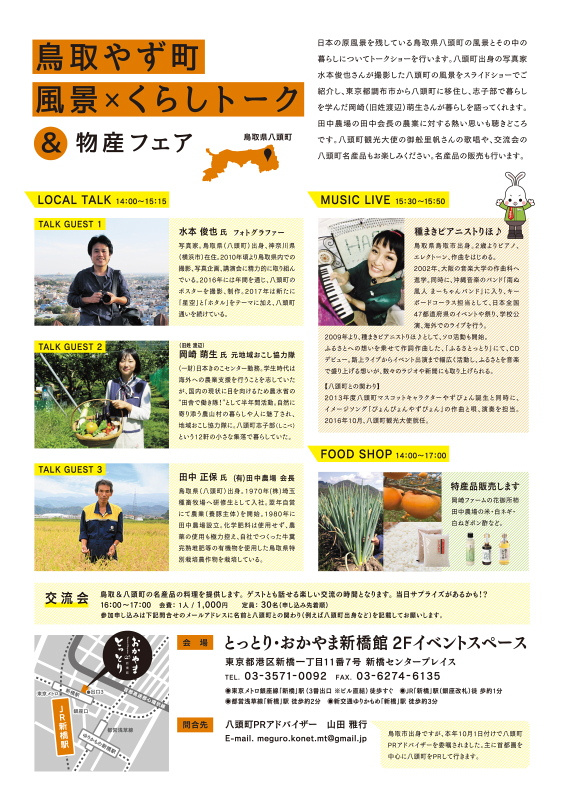 Thank you for reading my blog and viewing my photos.
Your support motivates me to keep sharing my photos.
My blog is registered to a ranking website, clicking this vote button regularly gives me votes and helps me get noticed. Please give it a click each time you come here. Arigatou!
人気ブログランキングに参加しています。
1日1回上記↑の『ブログランキング』ボタンを押していただけると、ランキングにポイントが入ります。
みなさまの応援がブログ更新の励みになっています。
いつも応援ありがとうございます。

Thanks and Enjoy!

Follow me on Facebook:
http://www.facebook.com/DamonBayPhotography
フェイスブックで「いいね!」をすると、新しくアップする写真や記事を見れます!