私の写真集が発売されました!    

Book Cover Final
←クリックしてね
テレビ放送のお知らせ。 Exciting News !!
8日(火)から、千葉市の千葉市民ギャラリー・いなげにて開催されている
『創造海岸いなげ展』の出品作品である、フォト軸ができるまでを取材いただいた番組が
今日、10日のNHK総合テレビの『首都圏ネットワーク』18:10~18:52にて6分ほど放送されます。
(写真の撮影や、鳥取の手すき和紙に印刷される様子など、地元千葉や鳥取にて撮影していただきました。)
もしよろしければ、ご覧ください。
いつも応援していただき、本当にありがとうございます。
I'm going to be on TV tonight (August 10th).
NHK Shutoken Network News from 6:10 - 6:52pm.
Last week, a friendly TV crew from NHK took a journey with me out into the Chiba countryside, then they came with me to Tottori where I printed the last few photo scrolls for my art exhibition, and this week they came to the gallery and filmed the opening. Somehow they managed to get 6 minutes of footage out of it all, and it's being broadcast tomorrow. Gulp. Check it out of you are in the greater Tokyo area!
私が次ギャラリーにいる日時は、
9日2時~4時半
11日13時~4時半。
この後の予定が決まりましたら、またお知らせします。
今日は、多くの方にお越しいただき、本当にありがとうございました。
開催期間中、お近くにお越しになることがありましたら、お立ち寄りください。
いつも応援していただき、本当にありがとうございます。
会期 : 平成29年8月8日(火)~20日(日)
会場 : 千葉市民ギャラリー・いなげ 2F展示室
観覧時間 : 9:00~17:15  ※初日12:00~、最終日~15:00
観覧料 : 無料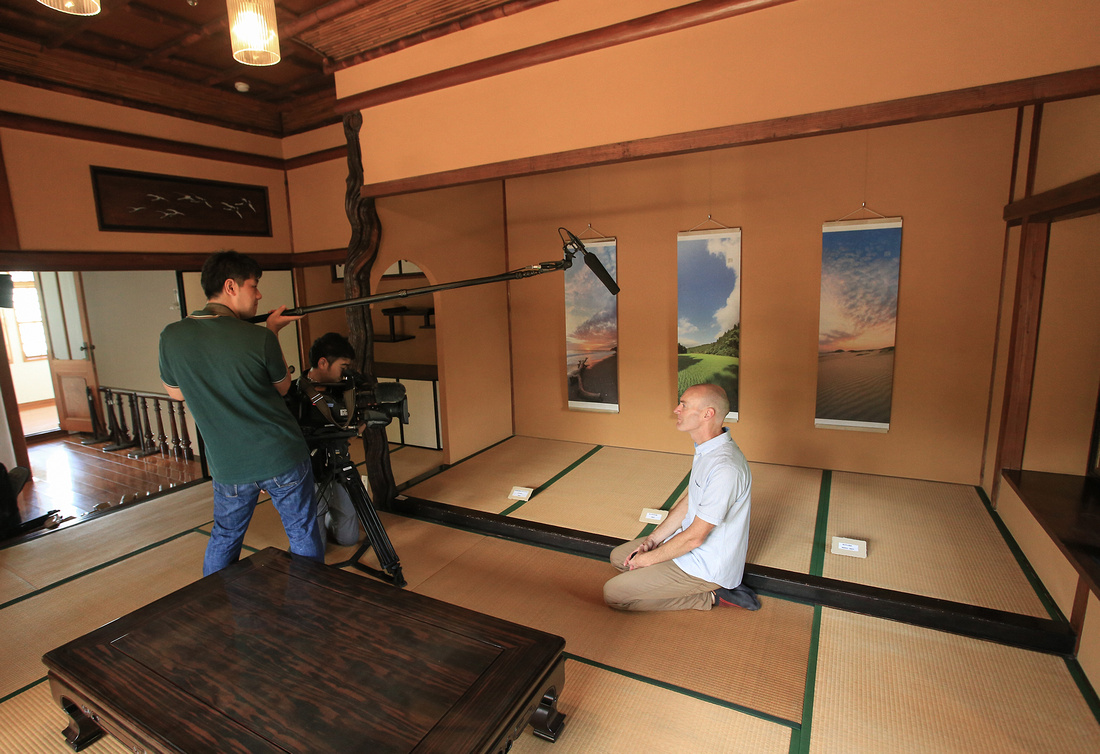 Thank you for reading my blog and viewing my photos.
Your support motivates me to keep sharing my photos.
My blog is registered to a ranking website, clicking this vote button regularly gives me votes and helps me get noticed. Please give it a click each time you come here. Arigatou!
人気ブログランキングに参加しています。
1日1回上記↑の『ブログランキング』ボタンを押していただけると、ランキングにポイントが入ります。
みなさまの応援がブログ更新の励みになっています。
いつも応援ありがとうございます。

Thanks and Enjoy!

Follow me on Facebook:
http://www.facebook.com/DamonBayPhotography
フェイスブックで「いいね!」をすると、新しくアップする写真や記事を見れます!