私の写真集が発売されました!    

Book Cover Final
←クリックしてね
昨日は中秋の名月でしたね。
雲がちょっとあり、
月が覗いたり隠れたり、
とてもきれいでした!

夕べ撮った中秋の名月と虫の声のビデオをご紹介します。

Last night was Autumn Moon viewing evening here in Japan. It was clear with a bit of cloud, perfect conditions for the annual festival.
After sunset I walked down to the river near my house and watched the moon rising through the susuki grass. Susuki grass is a sign of Autumn in Japan and is one of the symbols of the festival.
Crickets were chirping,
frogs were singing,
and the mosquitoes were biting!!
This year the festival doesn't actually fall on the full moon evening, that tonight. And this month is a super moon too. Another rare event that happens all the time these days :)

Here is a short video of the moon popping out from behind clouds.
Crickets song and Autumn Moonrise
And a photo I took as well.
そして写真一枚。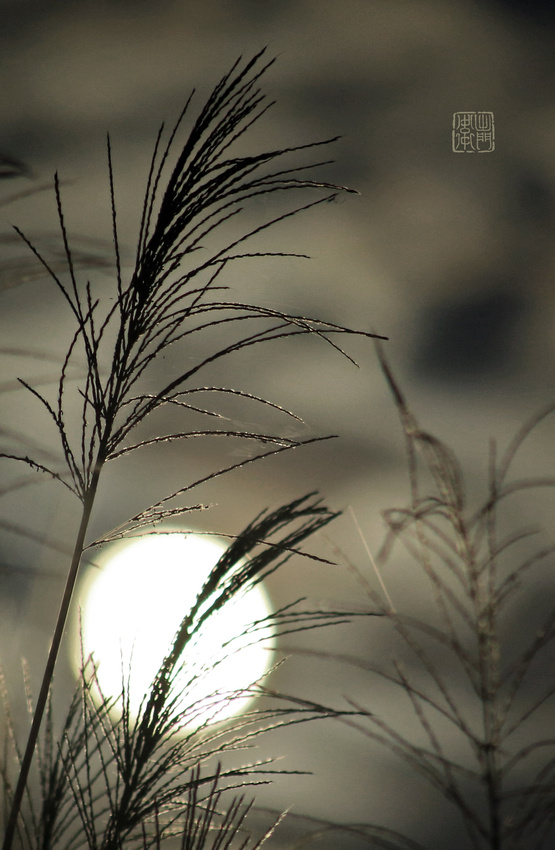 Thank you for reading my blog and viewing my photos.
Your support motivates me to keep sharing my photos.
My blog is registered to a ranking website, clicking this vote button regularly gives me votes and helps me get noticed. Please give it a click each time you come here. Arigatou!
人気ブログランキングに参加しています。
1日1回上記↑の『ブログランキング』ボタンを押していただけると、ランキングにポイントが入ります。
みなさまの応援がブログ更新の励みになっています。
いつも応援ありがとうございます。

Thanks and Enjoy!

Follow me on Facebook:
http://www.facebook.com/DamonBayPhotography
フェイスブックで「いいね!」をすると、新しくアップする写真や記事を見れます!