Over the past few years, I have spent hours and hours carefully observing the behaviour of owls and the effects that coffee has on them.
I am now ready to share my findings.
This is a summary of my research:
Decaffeinated: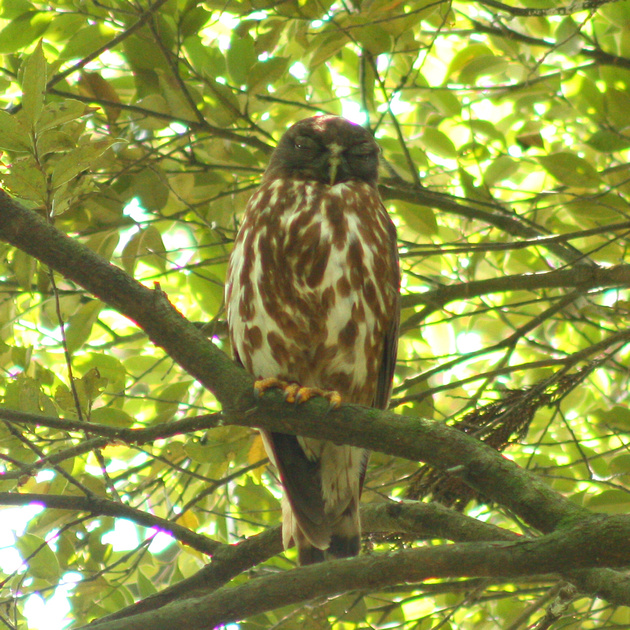 Half caf:
Regular:
Espresso: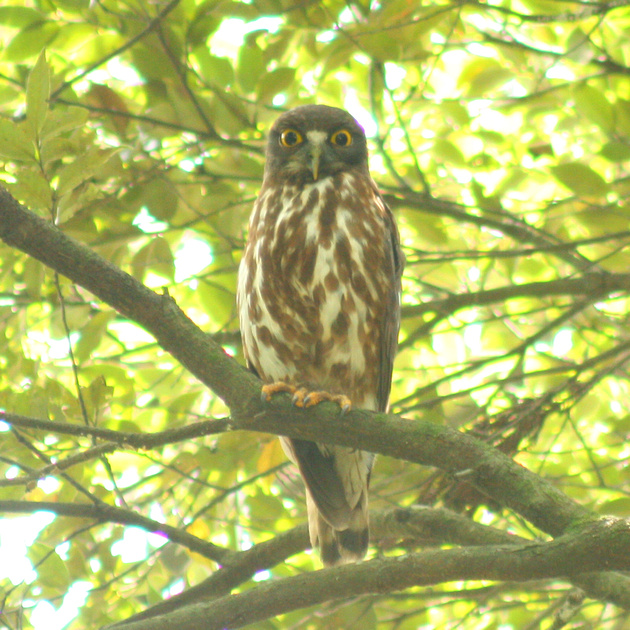 Double espresso:
Triple espresso:
No owls were harmed in the making of this blog!
This is a male Brown Hawk-Owl, called aobazuku in Japanese. Their English name comes from their resemblance to hawks when they fly, but they are reasonably small owls, about 30cm tall. These owls are summer visitors to Japan, which means they migrate here in the spring, live here over the summer months while breeding, and then fly back to South Asia in the autumn. They fly all the way here to breed because of the abundance of large insects the Japanese summer offers. They nest in holes in trees, often in the huge gnarled trunks of shinboku (sacred trees) that grow in shrine grounds. They usually raise 2-3 chicks, which leave the nest before they can fly, climbing around in the branches above the nests until they are strong enough to fly properly.
Brown Hawks-Owls have incredible sight and hearing, they catch large beetles and moths, and the occasional cicada, bird or mouse. They are nocturnal, but can be easily found in the breeding season close to the nest, standing guard against snakes and crows. They spend most of the day sleeping, but on hot August days they often wake up to stretch their wings or to shoo off hungry mosquitoes. The young owls have the same bright yellow eyes, and in the first few days after leaving the nest they can often be found snuggling together, inspecting anything below that moves, leaves ... cicadas ... and me with my camera.
Thanks and Enjoy!
これをクリックしてね!

Please click the button above, your click gives me one vote on a blog ranking website.
Follow my photography on facebook:
http://www.facebook.com/DamonBayPhotography
'Like' the page so you can see new photos as I post them.
フェイスブックで「いいね!」をしたら、新しくアップする写真や記事を見れるよ!
Thanks and Enjoy!
Damon