Looks like a stick, but on close inspection,
桜の枝をよく見たら
。。。枝じゃなかった!
枝のふりをしているシャクトリムシです。
わかりますか?左の先端が頭です。
it's a caterpillar. Even got some horns to make us think she's a twig.
イモムシ、ケムシは苦手な方が多いけど、近くで見るとおもしろいですよ!
Caterpillars are awesome, especially close up.
毛の長いケムシ This one needs a haircut though.
頭に目みたいな模様のあるケムシ。
At first glance, these look like big black eyes, but actually they are just big spots on the top of the caterpillars back. Its head is actually tucked underneath, you can just see the top of it underneath what looks like a head.


このイモムシくんは全身に目玉みたいな模様。尻尾も付いている!
This dude has eyes all over his body, and a tail!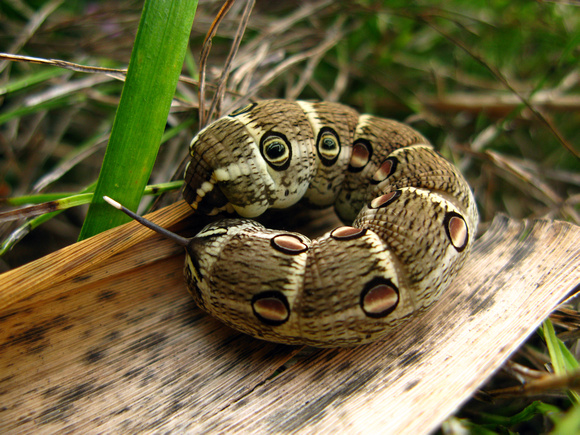 アップにしたら、目玉がまるで光っているかのように見える模様。
Blown up, you can see how detailed its pattern is.
The eyes even have lines to look like reflections.

自然はすごいですね!飽きない。

Thanks and Enjoy!

If you enjoyed this, follow me on facebook
Check out some of my other photography:
Mt Fuji here
The amazing Jewel Beetle here
Perfect rainbows here
Hilarious Frogs here
Follow me on Facebook:
http://www.facebook.com/DamonBayPhotography
フェイスブックで「いいね!」をしたら、新しくアップする写真や記事を見れるよ!
Please help me out by clicking this blog vote button.
いつも見てくれてありがとうございます。ブログランキングもやっています↓